Data Recovery Software for iPod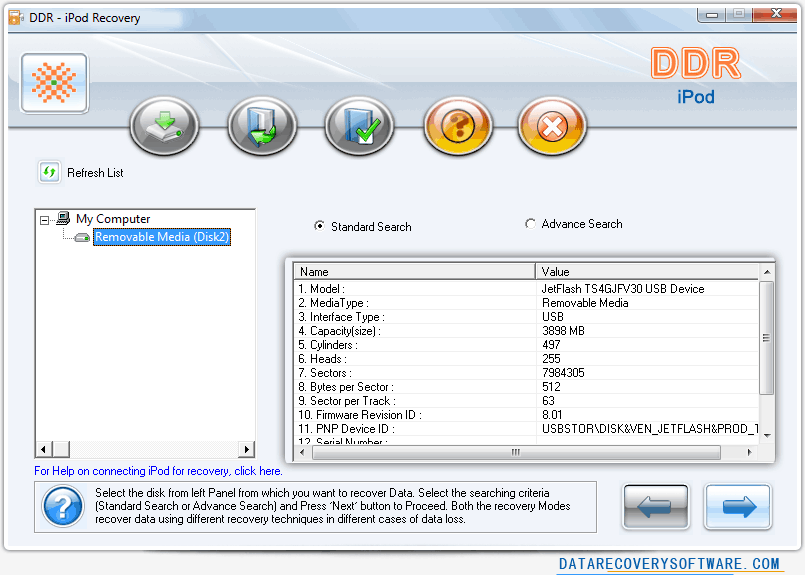 Data Recovery Software for iPod retrieves lost or deleted data from all major Apple iPod models including iPod Nano, Classic, Touch, Shuffle, and Mini from first to next generation series. Software for iPod restores data from formatted or corrupted iPod media player.
Data recovery support in all major data loss scenarios including:
✏ Lost/deleted files and folders
✏ iPod restore operation performed
✏ Improper handling of device
✏ Hardware-software error
✏ Human faults and more.
Software Features:
✔ Retrieves mp3 music, audio-video clips, graphic files lost or deleted from music player device.
✔ Compatible with all major iPod models.
✔ Fix and restore lost music files without changing actual file structure.
✔ Software GUI interface allows you to restore files and folders without requiring specified knowledge to operate the software.