DDR Recovery Software - Professional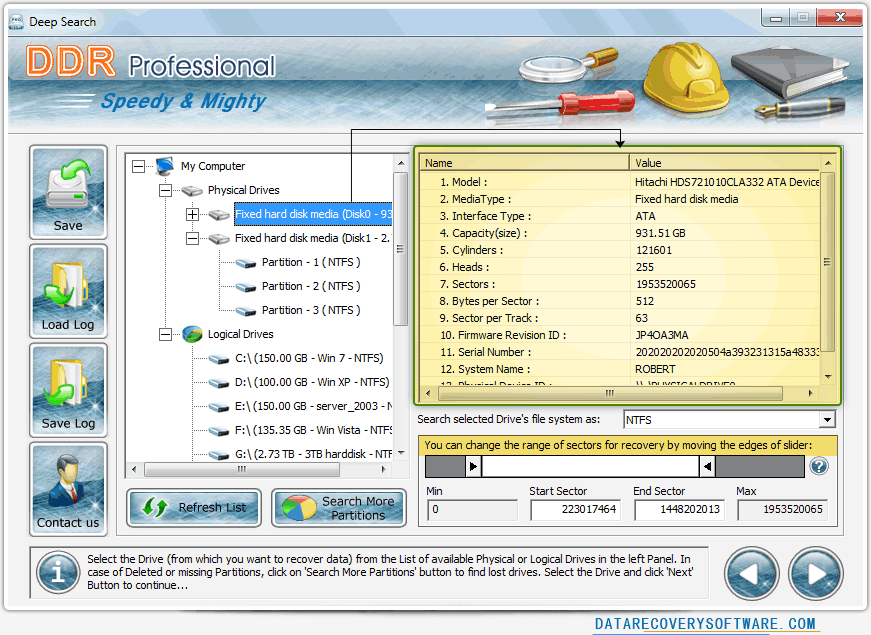 DDR Professional Recovery is safe and affordable do-it-yourself data recovery software designed to recover lost data and restore files deleted from all types of data storage media such as Hard drives, Memory Sticks, Removable media, Digital camera, USB Drives, Memory Card, Flash Drives and other types of fixed and removable media. This software for data recovery will do an amazing job when the data loss disaster strikes and can recover lost or deleted files and folders just by operating the disk recovery software from your Home or Office desk.
DDR Professional data recovery program offers a complete solution to undelete files and restore deleted files whether they have been deleted due to common reasons including-
✏ Human error
✏ Disk formats
✏ Virus attack
✏ Command line deletion
✏ Data removed from the Recycle Bin and other data loss incidents.
✎ How to operate DDR Recovery - Professional?
Click here to watch "Data Doctor Recovery Professional" step by step functioning.