How to recover deleted files from Professional Data Recovery Software?
DDR professional data recovery software recovers deleted data from different types of data storage devices. You can easily recover your lost data using the following steps:
Step 1 for DDR professional data recovery software
Select the disk and searching criteria as shown in the following screen-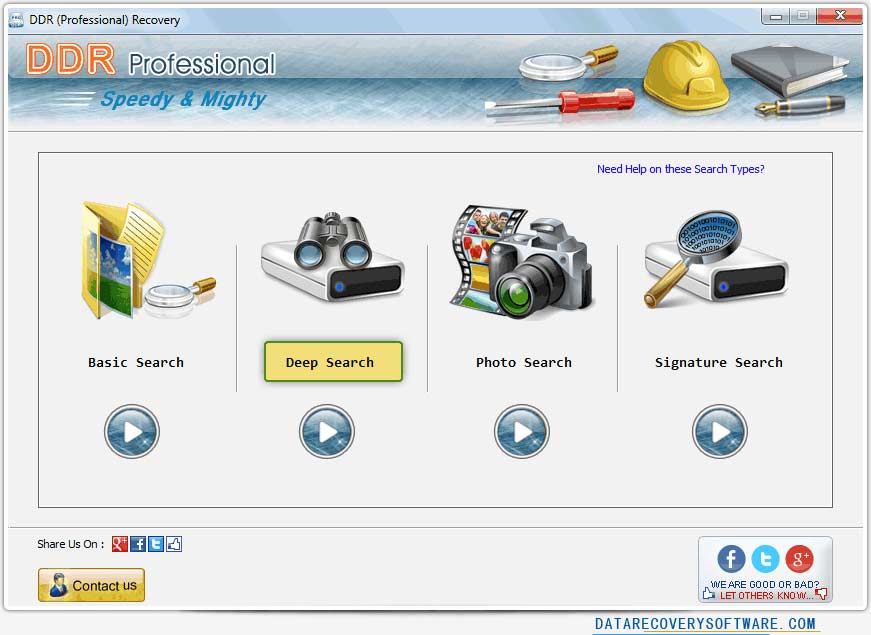 Professional Data Recovery Software uses following data recovery modes (Basic Search, Deep Search, Photo Search, Signature search). Here Deep Mode selected and click on 'Next' button to continue.
Step 2 for Selecting Physical Drives to recover data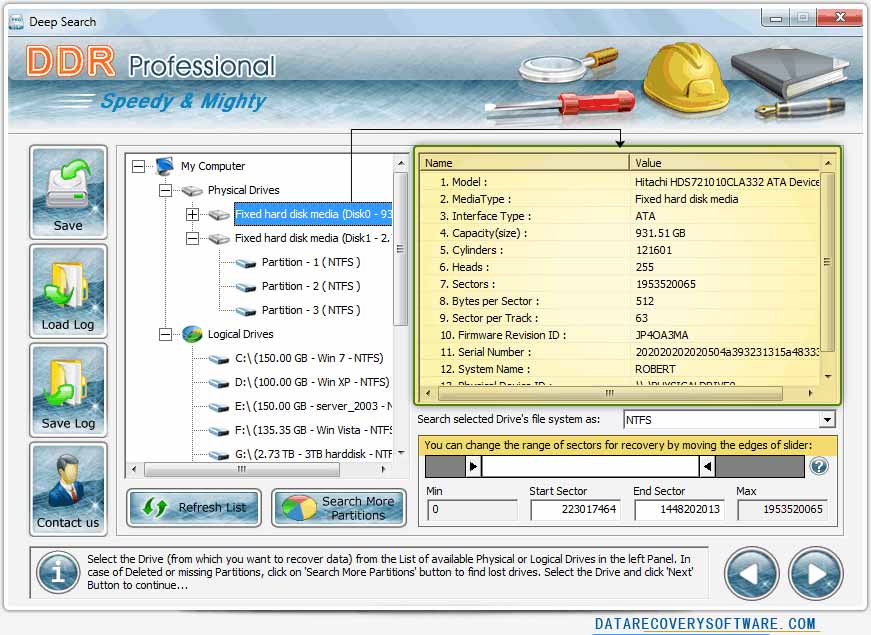 If you want to recover data from "Physical Drives", then select Physical drives option as shown in above screen.
Step 3 for Searching lost data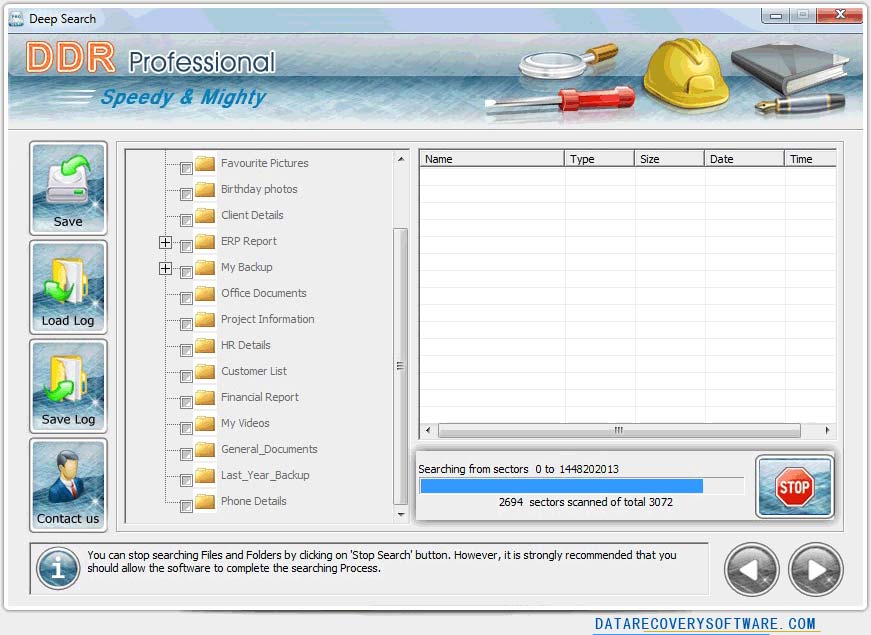 When you start Recovery, this Data Recovery scanning screen shows that the drive is scanned for deleted or lost files and folders. You can stop searching Files and Folders by clicking on 'Stop Search' button. It is strongly recommended that you should allow the software to complete the searching process.
Step 4 for recovered data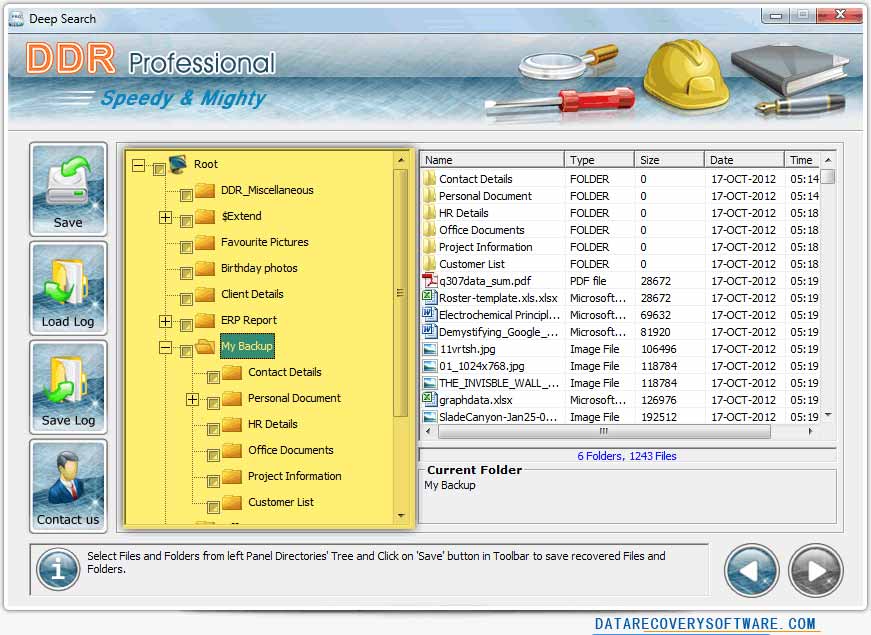 After scanning, scan result will be displayed in tree structure. Now, you can view the recovered data details with the Name, Type, Size, Date, Time parameters in the right Panel.
Step 5 for selecting path to save data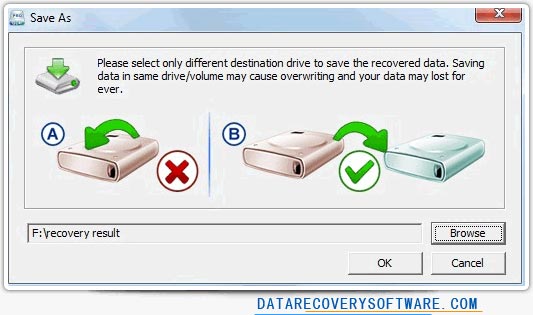 Select destination drive to 'Save' recovered files and folders.
Step 6 for Saving Files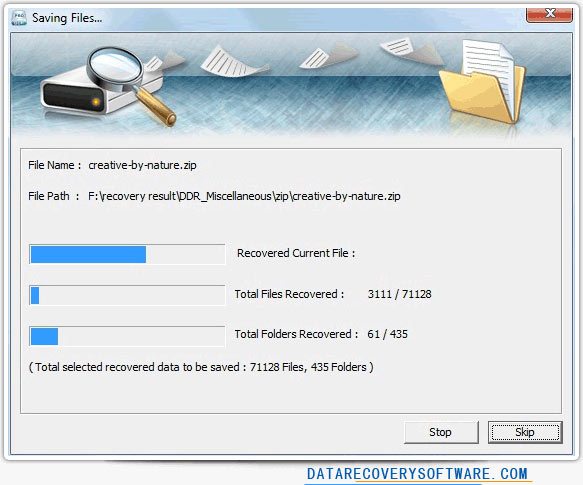 Starts saving the selected files in selected destination path as shown in above screen.