Data Recovery Software for SIM Cards ( Data Doctor Recovery SIM Card )
Data Recovery Software for SIM Cards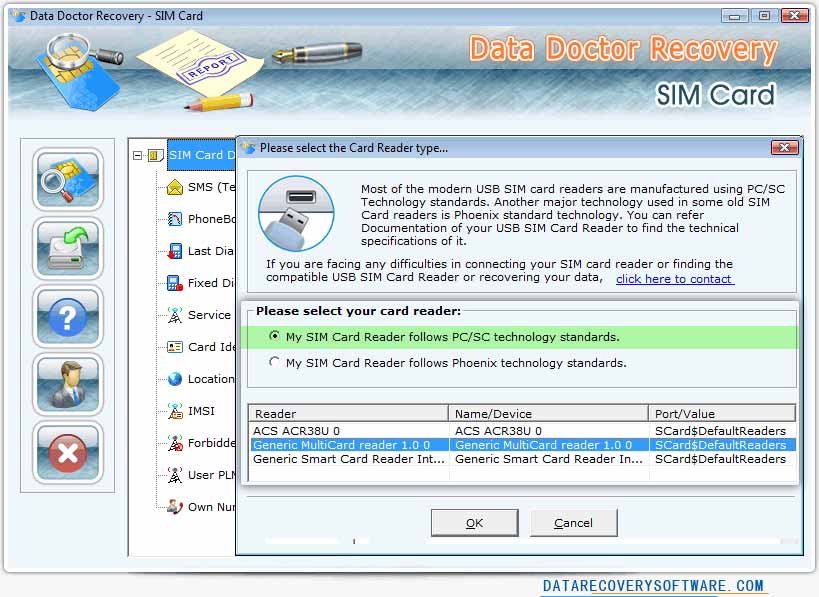 Get Complete Guide Here »
SIM Card Data Recovery Software recovers accidently deleted text messages from mobile phone sim cards. Pro Data Doctor sim card data recovery software undelete all read-unread inbox, outbox saved SMS and sent message details from corrupted sim cards. Sim card data recovery software provides backup of your all contact numbers.
Software Features:
✔

Shows identification number and IMSI number of sim cards.

✔

Displays mobile service provider name.

✔

Support GSM sim cards of any country/network.

✔

User-friendly GUI and sim card data salvage utility.