Mac Data Recovery Software for USB Digital Storage Screenshots
Mac OS X Data Restoring Program is an easy-to-use application that recovers your inaccessible precious data like images, text documents, music files, movies, etc from damaged USB digital storage devices such as external HDD, memory sticks, pen drives, compact flash cards, MMC cards, etc. Software is an economical solution to restore your erased data in just a few mouse clicks without any internet connectivity.
Macintosh Data Recovery Tool for USB Digital Storage can rescue your data in the case of improper system shutdown, corrupted digital media, accidentally deleted files, unsafe ejection, and many other data loss events. Software is easily compatible with several USB digital storage media brands such as Philips, Toshiba, Olympus, SanDisk, Transcend, etc. Mac Data Retaining Application has a basic and interactive UI that enables beginners to operate the software without any technical difficulties.
Steps to restore the erased files from defective USB Digital Storage Media using Macintosh Data Restoring Software
Step 1:

Choose the Recovery File Type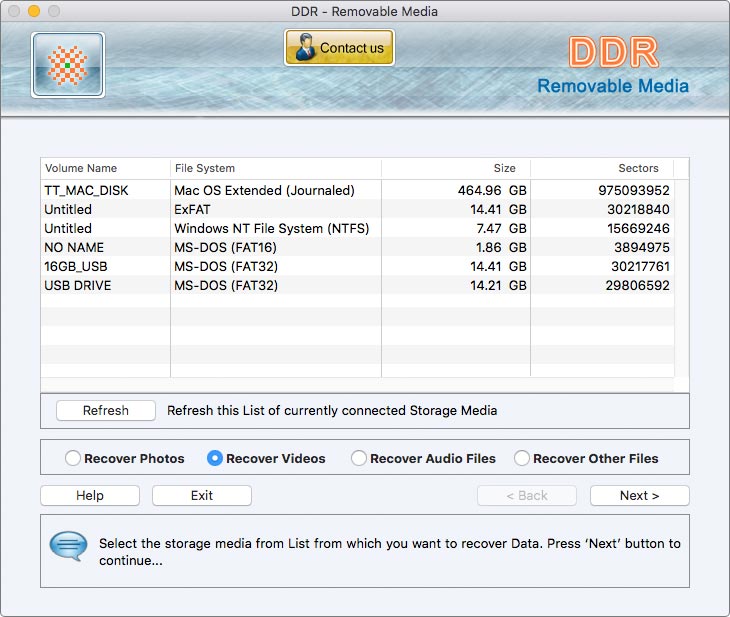 Step 2:

Recover the Lost Files