Mac Data Recovery Software for Mobile Phone Screenshots
Mac OS X Data Recovery Tool has the ability to restore your missing or lost data like documents, songs, videos, wallpapers, pictures, etc from the external memory cards present in your mobile phone devices. Software recovers the data that is lost due to mistaken file deletion, crashed mobile storage cards, blocked phones, and various other reasons. Program scans the cell phone's storage cards in a very deep manner and retains all the deleted data in a short amount of time.
Mac OS Cellular Phone Data Recovery Software is an offline and easy-to-use tool that enables you to save your recovered data at any desired location in your MacOS machine so that you can access it anytime. Application performs the recovery of the missing files that are stored in xls, tiff, gif, jpg, png, pdf, and many other file formats in your cellular phone memory cards.
Steps to restore the lost files from mobile phone storage cards using Mac OS X Data Recovery Software
Step 1:

Select the Disk Range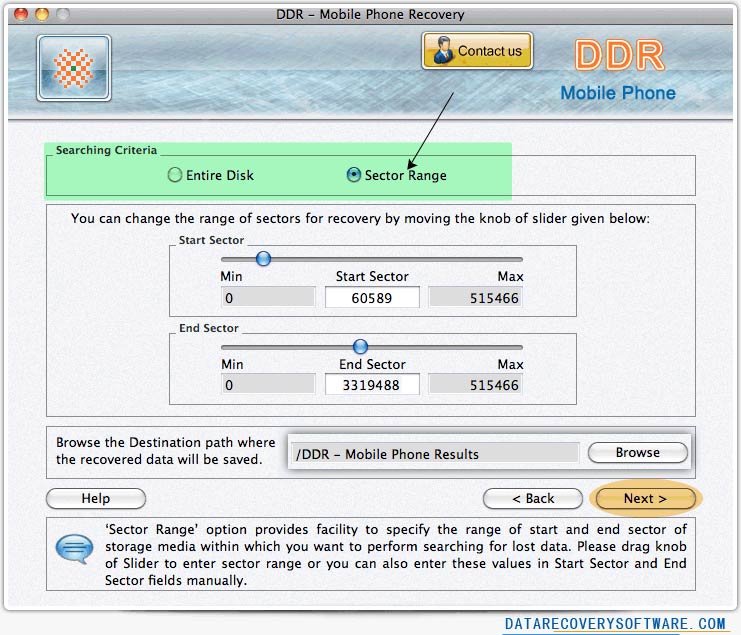 Step 2:

Select the Extension Type