How to recover deleted files using MAC Data Recovery Software?
MAC professional data recovery software recovers deleted data from mac hard drive, memory card, flash drive and other data storage media. You can easily recover lost data using the following steps:
Step 1 for Mac recovery software
Select the disk from the list from which you want to recover data, as shown in the following screen: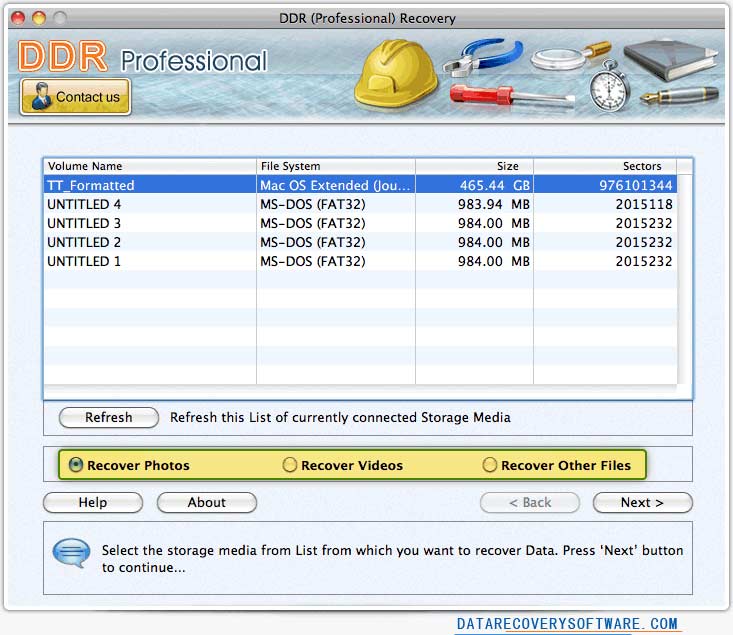 Select 'Recover photos option and Click 'Next' Button to Continue.
Step 2 for Selecting Searching Criteria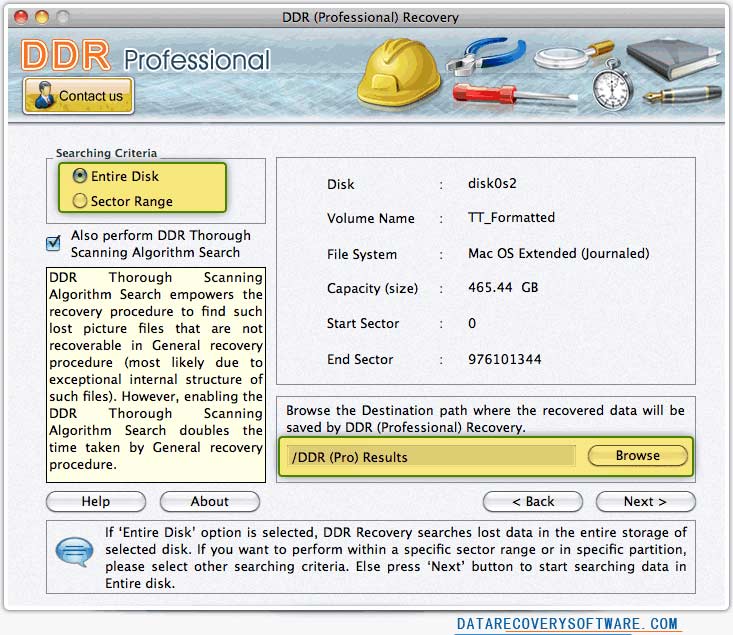 Select 'Entire Disk' Searching Criteria and Browse the Destination path where the recovered data will be saved.
Click 'Next' button to start searching data in Entire Disk or else Click 'Back' button to go back to previous step. If 'Entire Disk' option is selected, DDR Recovery searches lost data in the entire storage of selected disk. If you want to perform recovery within a specific sector range, please select other searching criteria.
Step 3 for DDR General Recovery Procedure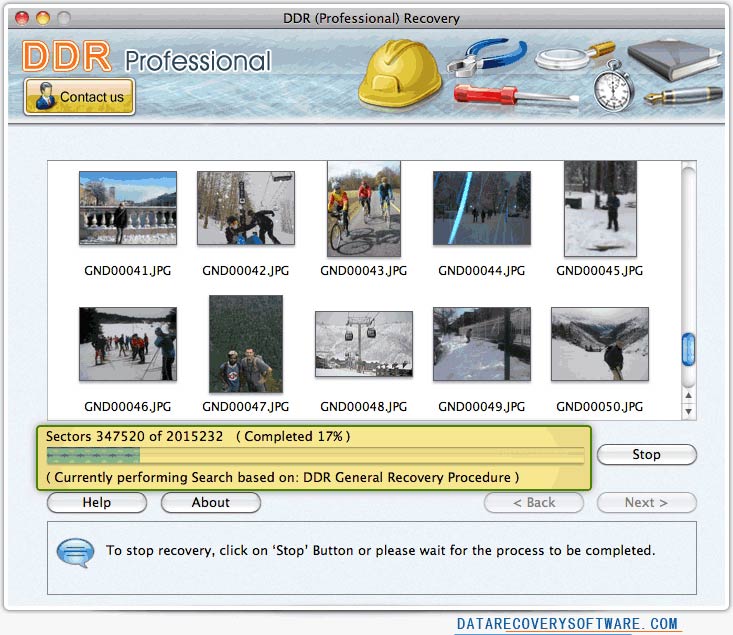 Currently performing Search based on DDR General Recovery Procedure to scan deleted data and files from physical drives.
Step 4 for DDR Thorough Scanning Algorithm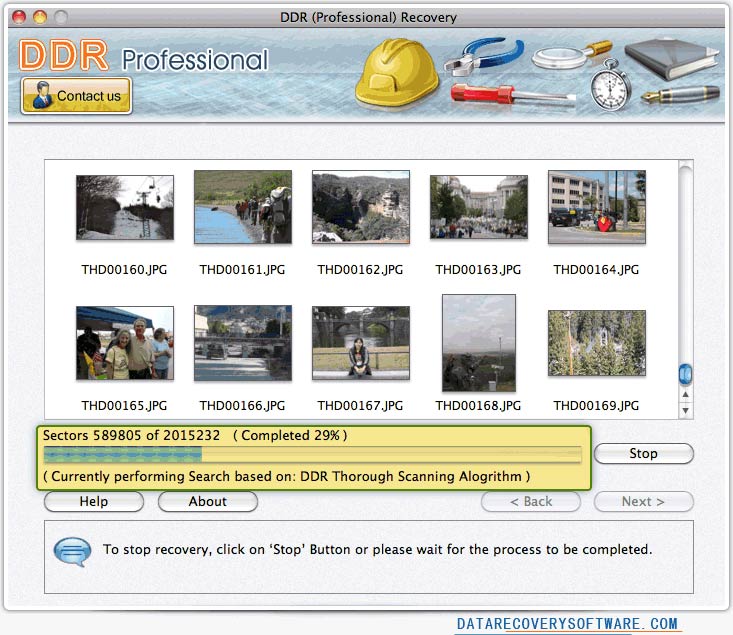 Currently performing search based on DDR Thorough Scanning Algorithm. Please wait for the process to be completed.
Step 5 for Open Containing Folder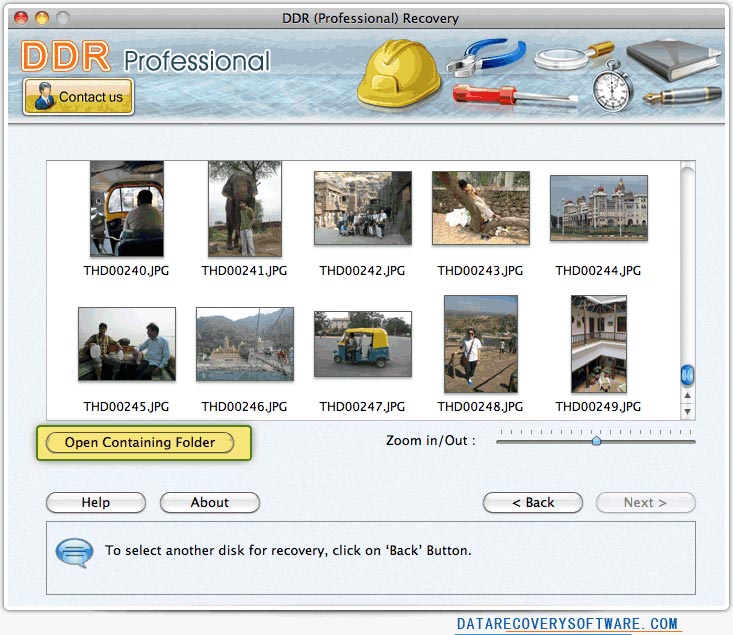 Click on 'Open Containing Folder' or else click on 'Back' button to select another disk for recovery. You can see the preview of selected file by double-clicking on the file.
Step 6 for General Recovery Results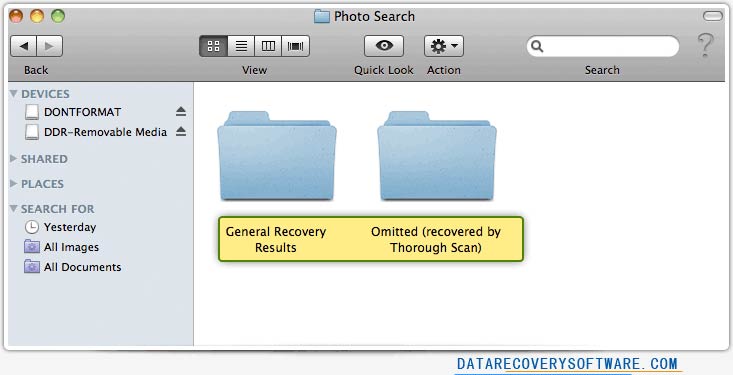 Once completing the searching process, the recovered files are displayed. Click on 'General Recovery Results' folder to view the recovered files using DDR General Recovery Procedures. Click on 'Omitted (recovered by Thorough Scan)' folder to view the omitted recovered files (using DDR Thorough Scanning Algorithm).