Data Recovery Software for USB Digital Storage Screenshots
USB flash drive recovery software is the best USB recovery tool that offers an easy USB file recovery solution. Try Software for quickly recover accidentally deleted or lost files and folders from removable media devices of popular brands like Toshiba, Super Flash, Transcend, Kingston, SanDisk, Sony, etc.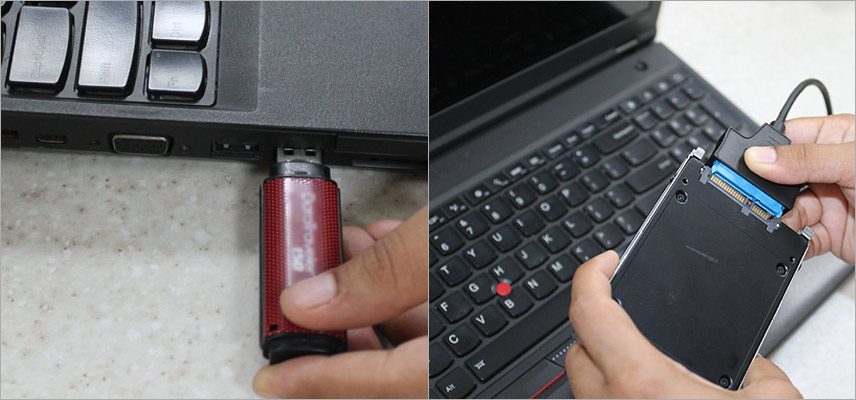 Have you ever accidentally permanently deleted files from a flash drive, memory stick, or USB thumb drive but were unable to recover the data? Here are some typical causes of critical data loss on a USB drive:
A virus attack
Either an electrostatic discharge or a power surge.
Removing the mass storage device incorrectly.
Delete files from the device by accident.
When Windows asks you this, do you want to format the disc? I did it accidentally.
Your flash drive's file system changes to RAW, making the data
Follow the three steps below to recover files from a USB drive with USB Data Recovery Software:
Step 1: Connect your USB Removable drive to your computer:
Have you been able to install USB data recovery software on your computer? Great! Now you can proceed and attach your USB flash drive. Before proceeding to the next step, wait until you hear the recognizable notification sound informing you that it has been successfully recognized and mounted.
Step 2: Select any one search option to recover data from a USB drive:
User can select any one of three search options, like 'Basic Search', 'Deep Search', or 'Signature Search', to recover data from USB drive storage media. Basic data recovery search is quick and recovers data in most common data loss cases based on fundamental partition parameters. Deep Search thoroughly scans the storage media to recover lost data, even in complicated USB data loss cases. File signature search mode uses a signature search algorithm to find different file types regardless of the file system structure of storage media.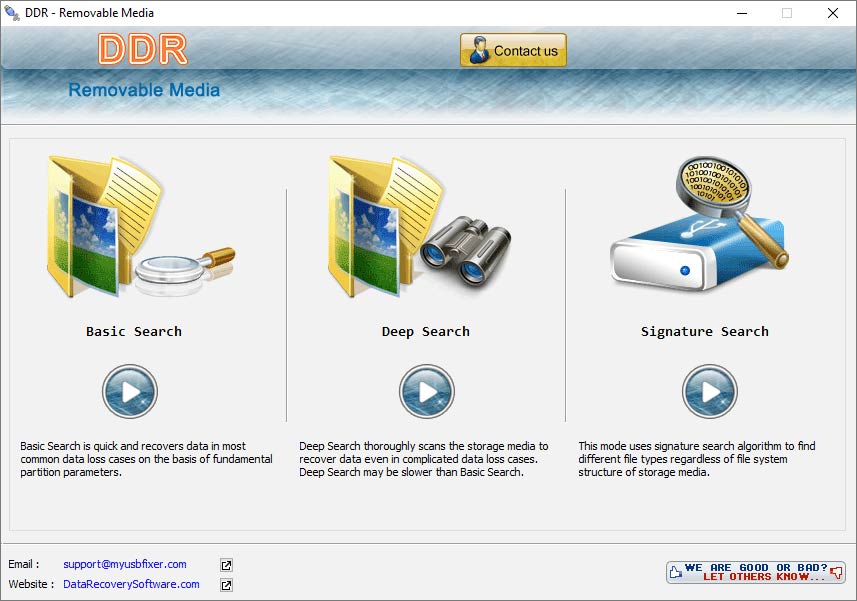 Step 3: Select the drive from the list of available logical or physical drives:
You can select the drive from the list of physical or logical drives in the left panel to search for deleted or missing partitions. Software provides a standard mode to search for lost or deleted partitions in the drive based on fundamental partition parameters. Recovery Software also provides an advanced mode that thoroughly scans even the omitted locations of drive storage to find missing or deleted partitions.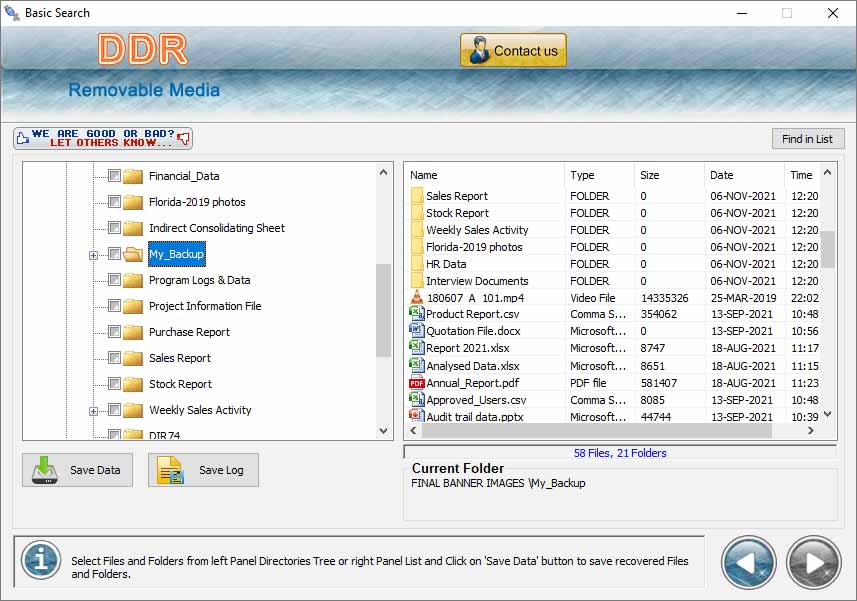 After the search is complete, the user can save the recovered data by choosing files and folders from the left panel directories or the right panel list and then clicking the "Save data" button to save them. Software Before saving the files, give a preview of the data that was recovered and allow users to easily search for retrieved items using the 'find in list' option.