Data Recovery Software for Android Screenshots
More Android users lose crucial data, including texts, documents, and photos. Android data recovery software is available to assist, enabling the average person to recover permanently deleted data without the need for technical expertise. Data recovery software capable of recovering lost data from all kinds of devices, including Android cell phones, Android pc tablet and other android technology based devices.
User can recover lost android data from various scenarios including accidently deletion, corrupted android devices, human error, missing data and other. Software easily recovers different types of lost data on Android like Contact, Message, Photos, audio, videos, Documents & File etc.
Three simple processes for using Android data recovery software:
Plug Android phone into your computer
Search for deleted Files in Android
Save Recover Files Selectively
Steps to recovery android lost data using Data recovery software:
Step 1: Connect your Android device to computer and select any one of search options given
If you need to recover data from the internal storage of your Android device, make sure that your device supports USB mass storage connectivity and that USB debugging is enabled. After successfully connecting your device, users can recover data from an Android device by selecting one of the search options, including basic, deep, photo, or signature search. In cases of complicated data loss, use a deep search to recover data.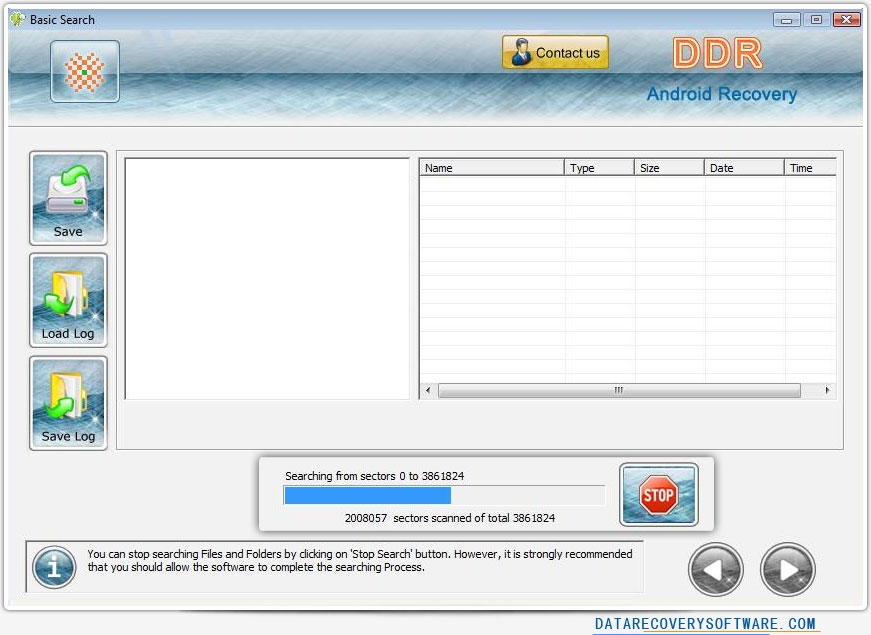 First select partition drive to perform data recovery process, in above screen you can see status of recovered data.
To search for lost or deleted partitions, choose the drive from the list of physical or logical drives in the left panel and click the "search more partitions" button. By adjusting the slider's edges or manually entering the values in the start sectors and end sectors fields, a user can modify the range of sectors. After that, click the next button to begin the search.
Step 2: Save Recovered Files and Folders
Program provides a "refresh list" option to view the most recent status of all connected storage devices. By clicking on "stop search" button user can stop searching for specific files, folders, or partitions. Using the "save data" button, you can save recovered data by choosing files and folders from the left panel directories or the right panel list.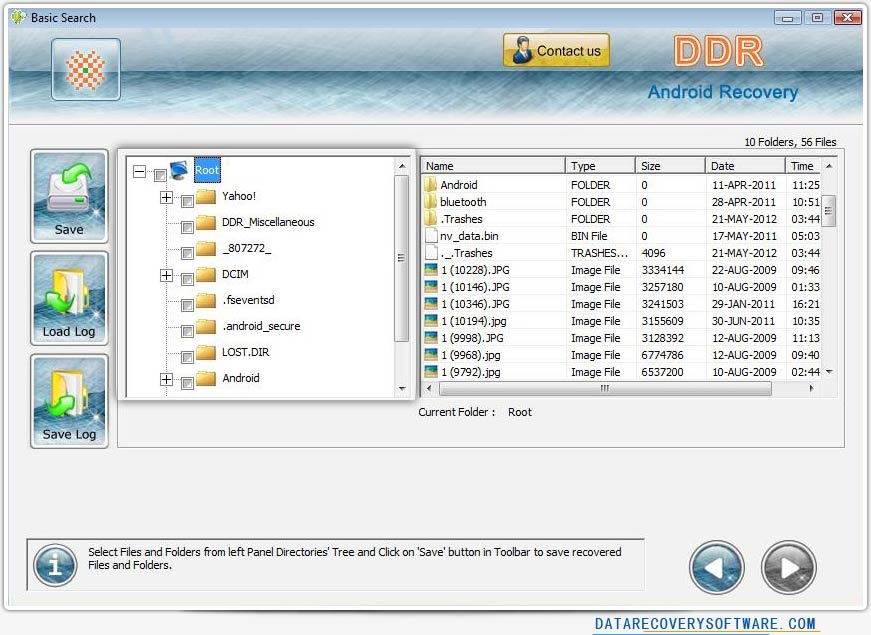 Display total number of disk sectors scanned data from your device.